Staffing
Our Education team is committed to both the Early Childhood Education profession and their continued learning in order to provide a high standard of care and education to the children and families in our communities.  As set out in the College of Early Childhood Educators Act, it is important for Educators to continue to increase their knowledge and skills throughout their careers.
Centres for Early Learning facilitates and supports our Education staff in their Professional Development.  Annually staff participate in various In-house trainings and workshops such as but not limited to:
Specialized Infant CPR and First Aid
Child Abuse Prevention and Compliance
Behaviour Guidance
Inclusion
Centres for Early Learning Annual Learning Conference
Additional professional development trainings that will facilitate learning experiences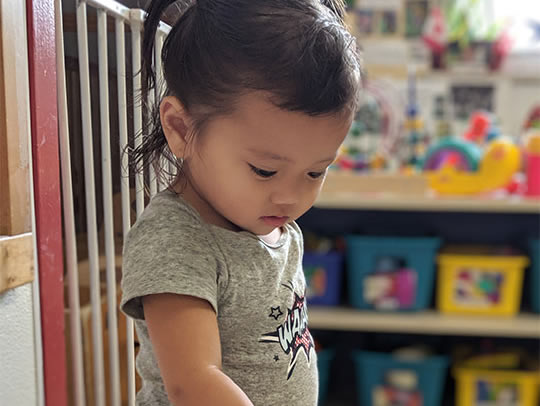 Parent Teacher Partnerships
As your Trusted Partner, our staff are committed to maintaining daily communication with you. Effective communication is essential for building educator-family partnerships. It's the foundation for all other forms of family involvement in offering education and care for your child. Parent-educator relationships are built over time through consistent communication, collaboration & creative planning to ensure your child's success.
At the beginning and end of each day your child's teacher will want to meet with you briefly to discuss anything pertinent about your child's day including special activities, programs, developmental success and any incidents or concerns.  We encourage you to provide education team with any relevant information about your child while at home (sleep patterns, last meal, changes at home, behaviour/moods, etc.).
Parent/s are strongly encouraged to be actively involved in Centres for Early Learning programs, activities, etc.  Interested parents can act as a great resource by sharing their input, ideas and advice which will help us meet our goal of providing the highest quality services to all our families.
Our commitment to you is to offer support and resources regarding your child's development through:
Child's Portfolio,
Parent Teacher Interviews
Workshop Events
Nippising Developmental screens
Staying informed about your child's experiences using our Hi Mama app which connects our program to you through digital communications such as real time photos and videos
Support for Early Intervention if needed
Nutrition
Nutrition in infancy is necessary to their growth and development.  We understand that nutrition needs vary, therefore we have partnered with Wholesome Kids Catering to help us deliver a balanced menu meeting both the developmental and regulatory requirements for the children in our care.
We offer a 4-week rotational menu, providing morning and afternoon snacks as well as hot lunches developed by nutrition experts and meeting the Canada's Food Guide and Child Care Early Years Act.  We also have the ability to accommodate most allergy and food restrictions as Wholesome Kids Catering provides children with healthy alternatives as needed.
Each centre has a trained Food Handler on site while food is being served to ensure all food safety standards are met.
For a copy of our Menus, please contact us