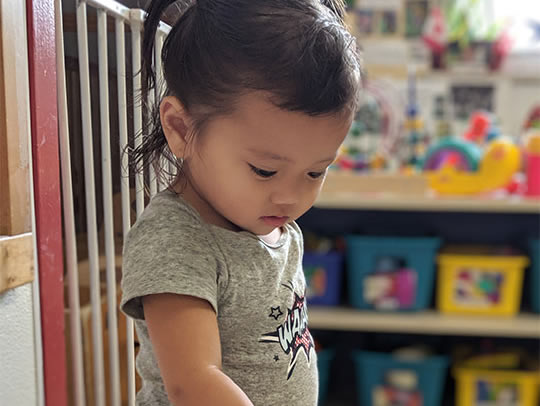 Our philosophy is to Enrich Lives by providing the best care, nurturing and educational curriculum possible; by engaging children and families, ensuring the well-being of our children all while building their sense of belonging in our centres.

Celebrating 45 years and counting – and we could not have done it without you. We are so thankful for 45 years of education, community, and care. Being a staple in the community for outstanding child care and enrichment programs is an honor to hold and one that we are proud to have built for 45 years and hopefully 45 more. Thank you to our amazing staff, our wonderful and engaging families, and a united community for helping us reach our 45th year.
Where We Came From
Centres for Early Learning includes a group of nine independently owned and operated Child Care Centres throughout the City of Toronto.  Since 1975, Centres for Early Learning has been offering quality care for children, currently from infants to 12 years of age.
Our founders, Amina and Aziz Bhaloo opened their first Preschool Centre in Nairobi, Kenya in 1970.  After immigrating to Canada, Amina worked as a Preschool Teacher and Supervisor before deciding to venture out and start her first Centre, Lori Gardens, in October 1975.  The need for more day care spaces, at a cost efficient and high quality level in the city soon became apparent and the following year, November 1976, our Palisades centre was opened.  As our clientele and the licensing authorities were extremely happy with the service provided, our growth continued.  We began operating Dawes Road in the spring of 1978 and Sandalwood in the autumn of 1980.
All of the Centres over the next few years became very successful through the dedication of our employees.  All personnel were and continue to be, encouraged to excel, providing a quality program for the families involved in our Centres.  By 1984 we came to the conclusion that although we were caring for all the children's basic needs in a nurturing environment, we were also providing educational and enrichment programs, and so the decision was made to change our from "Day Care Centres" to "Centres for Early Learning".  In early 1985 our fifth Centre, West Hill, began operation and was followed in the fall of 1986 by Cambridge Place.
Some time later, Birchmount Place (1995) and Seneca Hill (1999) opened their doors to continue the tradition of providing high quality services to their respective communities.
An Interview with our Founder, Amina Bhaloo, on our 45th Anniversary
During the years some of the Centres have expanded their capacities and age groups served along with our expanded goals, standards and expectations.  Although all of the Centres operate with the same basic philosophy, policies and management methods, they are all unique due to their size, location, staff teams, clientele, age ranges which they serve and the special needs and individual programs provided by the staff and centre directors.
Our Life Skills Education Program was designed and implemented in 2001 with significant involvement from our staff.  This program is integral in our efforts to provide a solid foundation in areas imperative to children's development and independence.
In January 2002, we were extremely proud to open the doors of Dawes Road Centre for Early Learning's brand new, purpose built location.  This facility was constructed so as to enhance the physical surroundings for our children, their families and our staff.  It is also able to better meet the needs of the community as it allowed us to add infant childcare to the services offered at this location.
September 2004 was an exciting time for Cambridge Place Centre for Early Learning.  In order to better meet the needs of our children, parents and staff, the centre with a capacity of 198 children, was officially split into two separate centres.  We welcomed Denton Place at that time, where we continue to Enrich Lives!
Over 40 years of providing high quality care to countless families, many of whom have returned to us with younger siblings and even grandchildren has been both successful and fulfilling.  We hope to continue to enrich the lives of children and to be trusted partners with parents who are extremely happy with their child care arrangements for years to come and look to you to help in continuing this tradition.
Our Leadership Team
We are proud to have Trusted Partners who embody the values we maintain at Centres For Early Learning and who are dedicated to Enriching Lives through the power of learning.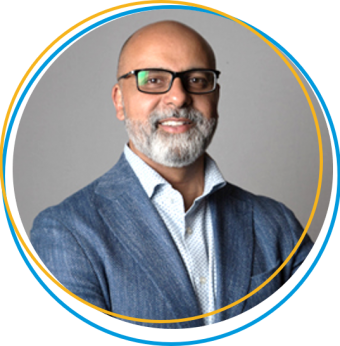 Azam Bhaloo
CEO of The Foray Group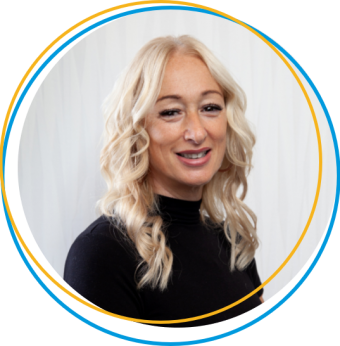 Pattie London
VP of Education
A Message From Pattie London, Our Director of Education