Giving back to our communities or those in need is a learned behaviour.  According to Aaron Hanson, Director of Development at Shriners for Children Medical Center. "It is the developmental milestone of putting others before oneself is significant and can be a predictor of greater generosity, positivity, perseverance and altruism later in life."
At Centres for Early Learning, engaging children to become mindful and caring adults is an important developmental goal that we aspire to pass on to the children in our care.  This includes education on kindness, empathy and social connection.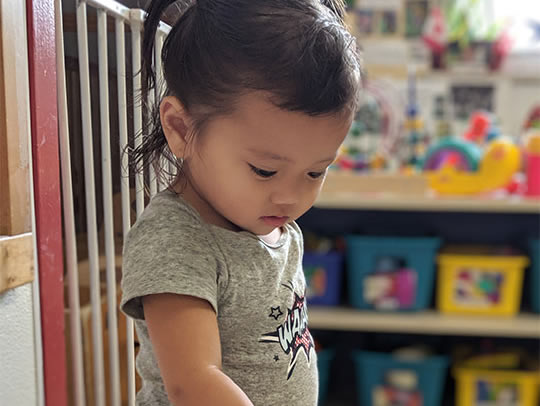 Teach Kindness by Means of Positive Reinforcement
Children can be involved in a variety of charitable endeavours, regardless of their age.  Studies have shown that young children experience happiness when they participate in the act of giving.
In order to foster the cognitive-behavioural connection for children to value the act of giving, positive reinforcement is extremely important. As educators our role is to model and encourage this feeling with our children in our philanthropic activities.
Teach Empathy to Kids Through Volunteering
Children who are engaged with their communities and/or who want to help others in need develop characteristics of empathy and compassion.  Opportunities to have children volunteer reinforces these values.
Centres for Early Learning Give Back Way of Life
Our purpose at Centres for Early Learning is Enriching Lives.  We are extremely dedicated in living our values, and therefore have connected with World Vision Canada whose goal is transforming the lives of children and their communities through child sponsorships.  In 2012 we sponsored our first child.
We are pleased to introduce Ikbal Baco
Ikbal was born on November 2, 2009.  He lives with his parents and brother in Indonesia.  He is currently enrolled in grade 2 and his favourite subject is Art.  He is in good health and loves to play outdoors.
In 2015, we extended our support with the sponsorship of another child.
Please meet Anastazia Paul
Anastazia was born on September 5, 2013.  She lives with her parents and two sisters in the United Republic of Tanzania.  She is currently not enrolled in school as she is too young. She loves to play with dolls.
We are fortunate that we are able to continue to support and sponsor children like Ikbal and Anastazia in World Visions mission to restore the lives of children in need.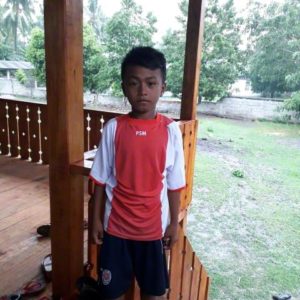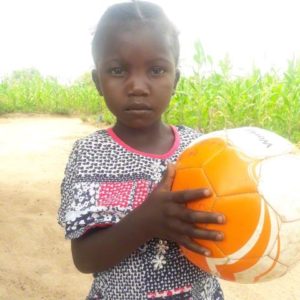 In addition to our global goodwill, we also take an active role in service activities in our local communities such as but not limited to:
Toronto Integrational Partnerships in Community – our preschool children volunteering at True Davidson Acres Home for the Aged, by spending time and participating in collaborative activities with the seniors in our communities
Participation in both Sick Kids and ADCO (Association of Daycare Operators of Ontario) Walkathons
Local Food and Toy Drives throughout the year – donations are typically given to local community shelters
Adopt-a-family program through the Children's Aid Society
Contributing to our communities through clean-up days for parks and other public areas picking up litter and planting gardens
Hosting bake sales for good causes such as World Wildlife Fund (WWF) by adopting a grey wolf in the wild, Fetal Alcohol Syndrome Disorder, and local hospital children's units, etc.